These are some pictures of the Lawrence Calhoun Spikes' side of the family.


Lawrence Spikes, one of Israel's sons, was better known as Bud or Daddy Spikes. He was quite a cowboy, farmer, and cattle raiser.

He had many children: Nettie (1857-?), Henry Lawerence (Lontie) (1878-1945), Buelah (1880-1899), Viola (1885-1899), Sarah Luiza (1882-1916), Russell (1890-?), Jessie Helen (1888-1972), Porter (1894-1932), Mabel ( 1896-1970).

Nettie, Buelah, and Viola all died of Typhoid Fever.

The family grew up in Mabank, TX. For a while, Daddy Spikes moved the family to Benjamin, TX and they lived on the Spikes Ranch in King County. They had their own cattle brand and Porter had the iron.




Above: Picture of Porter Spikes.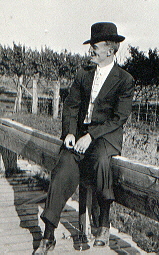 Above: Russell Spikes.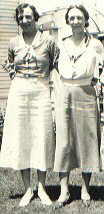 Pictured Above: Mabel and Jessie Helen Spikes.